Login
Log in if you have an account
Dont have an account? Register
A Complete Guide to Custom Jewelry
19 Sep 2023
Have you ever imagined your dream piece of jewelry and set out on a complete mission to find it? No matter how motivated you are, finding the exact piece you've envisioned can be next to impossible. You've probably even stumbled across Etsy sellers and wondered how legit they are. Well my dear friends, say goodbye to endless searching and look no further than Nobles Metales. Unleash your creative side and join us on this journey to jewelry customization. Discover the endless possibilities of custom jewelry design and how you can bring your vision to reality!
Customized Jewelry: How It Works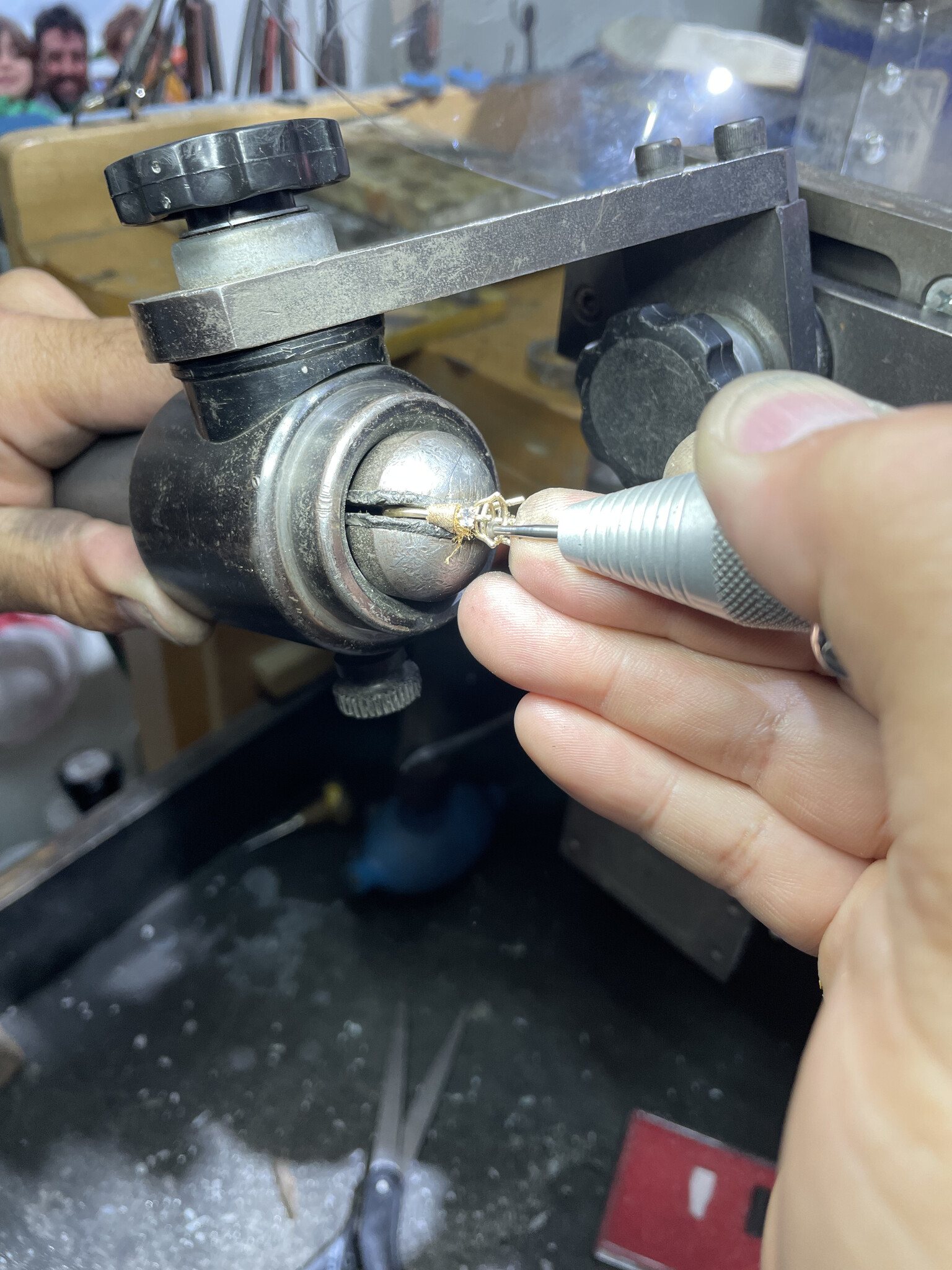 So, you've decided you finally want to explore the world of custom-made jewelry? Allow us to explain our customization journey. With Nobles, that jewelry piece that you imagined and couldn't find anywhere else is what we do best! 
First, you'll reach out to our team where we'll schedule a consultation. During the consultation, we'll work together to design a stunning piece! And by stunning we mean artsy, edgy, masculine, dainty, vintage, or whatever your vision might be. You wouldn't believe the ideas our customers come up with! All this to say, don't be shy! We live and breathe jewelry all day long, so these crazy ideas are just what we need to stay inspired.
But don't worry, we also come with our own repertoire of designs to help you along the design journey. Together, we'll design a sick piece of jewelry that perfectly encapsulates your vision, but that is also functional and properly made.
Next, we'll create a computer aided design (CAD)  to show you exactly what your custom jewelry design will look like. At this stage, you have the opportunity to make edits and adjustments before approving the design and moving it into production. Our production process typically takes between 4 and 6 weeks, depending on the complexity of your design and if we need to source any rare/unusual metals or gemstones. 
When it comes to custom jewelry, no two jewelers will share the exact same process. So, it's important to emphasize that this guide outlines how WE approach custom jewelry at Nobles Metales. Our custom jewelry approach should be thought of as an umbrella. Under this umbrella lie two options for your custom designs. Let's talk about it! 
Option 1: Custom Jewelry Designs From Scratch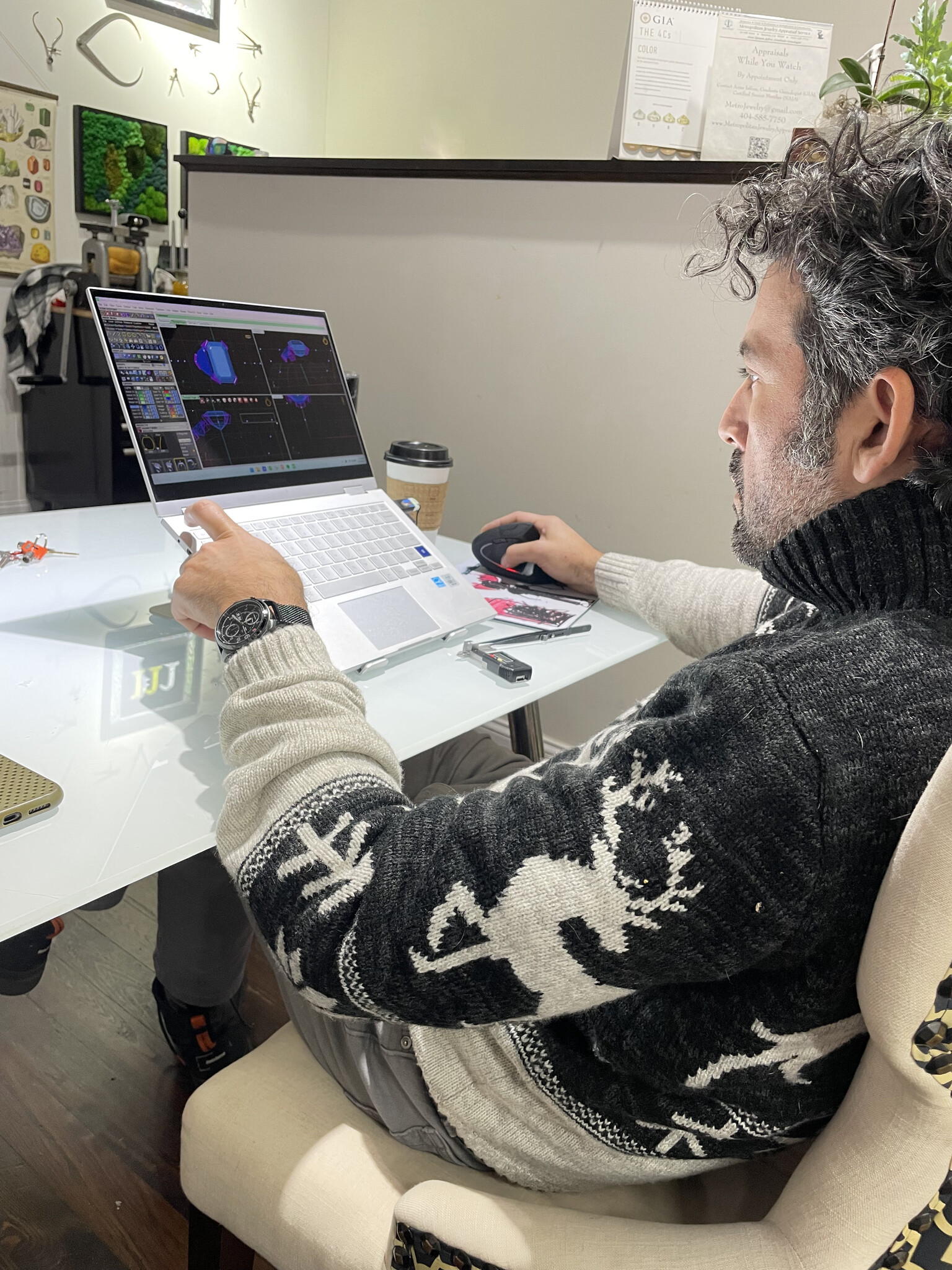 This option is exactly as it sounds. You come to us with a vision and we help you bring it to life. With custom jewelry designs like this, the customer comes to us with only one thing, a concept. Everything else, including metals and gemstones, either comes from the stock we have at our store or is sourced for more unique pieces. 
One of the coolest parts about a custom jewelry design is that you get to choose the exact metals and gemstones that you'd like for your piece. With custom pieces from scratch, the sky is quite literally the limit. The only limit here is your budget! Our team works with 14K,18K, 22K, and 24K yellow gold, rose gold, white gold, platinum, and even silver. And, when it comes to gemstones, if we don't have the exact stone you want, we'll source it for you! It's these unusual pieces that require a little extra love that we find the most rewarding!
Let's say you come to us with an edgy snake ring design. Perhaps you want it to be made with 14K yellow gold, with oxidation to emphasize details, and you'd like the eyes to be peridot gemstones. Our team will work with you from start to finish and expertly source gemstones to produce your piece exactly as you imagined it. 
Option 2: Custom Jewelry Designs That Repurpose Old Jewelry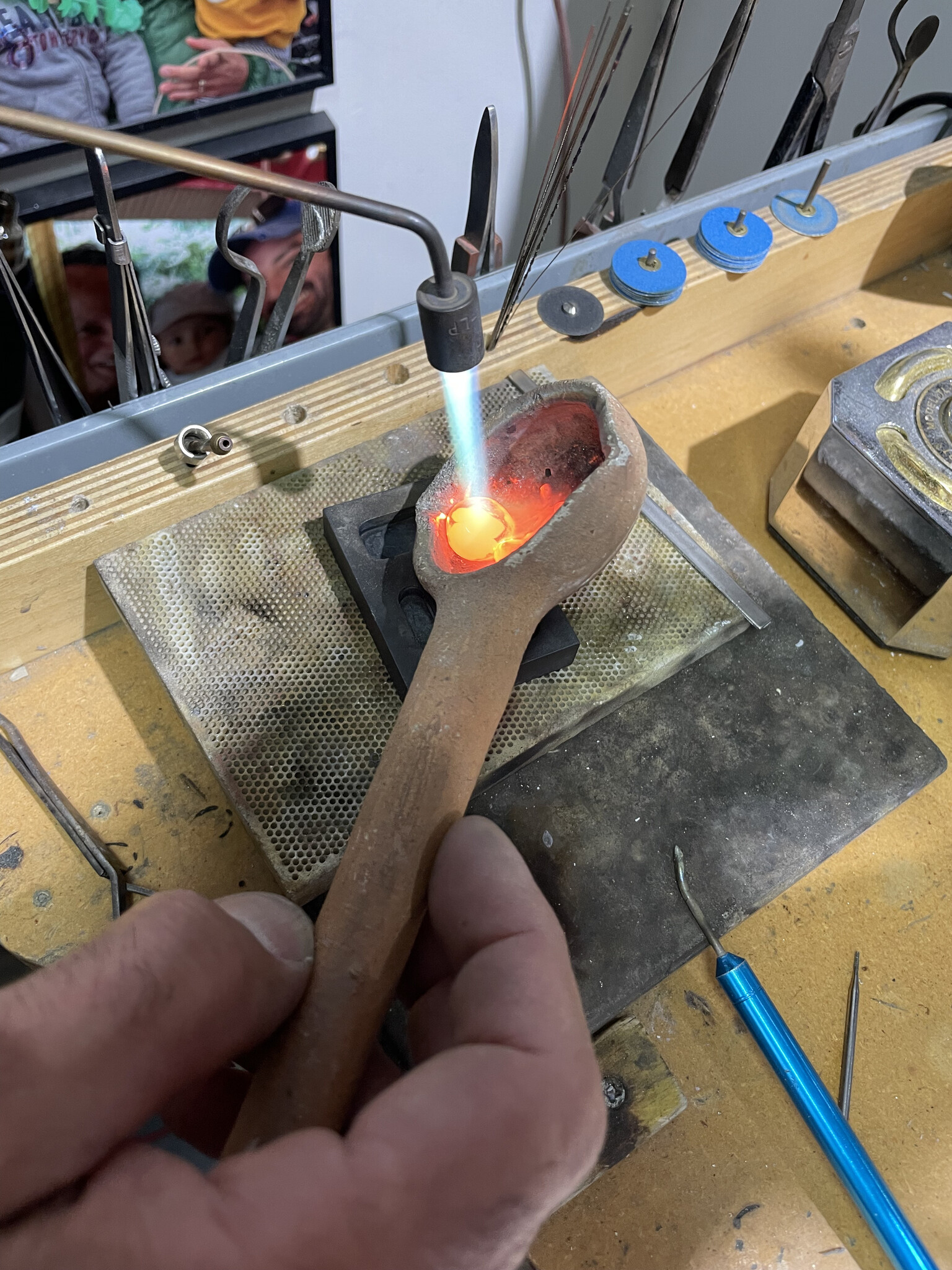 Now, this is where we shine at Nobles Metales! In the sometimes oversaturated market of jewelry design, we've managed to carve our own path by repurposing old jewelry. We've all heard of the term 'upcycling' in fashion, where you take an old piece of clothing and turn it into something new. At Nobles, we do this with jewelry!
Let's be real, we all know you have a collection of random pieces of gold jewelry from your grandmother lying around somewhere!  And, they're probably collecting dust because they just aren't your style. Sentimental pieces and heirlooms like this present the perfect opportunity for repurposing into a custom jewelry design!
Remember that edgy snake ring design we talked about earlier? Well, it's totally possible for us to make that snake ring by repurposing your old pieces of jewelry! 
In this scenario, you'll bring us one or more of your old jewelry pieces and we'll repurpose everything from the metals to the gemstones. By unsetting the gemstones and melting down the metal, we can re-cast and re-set everything into your newly designed custom jewelry piece. And, if you don't have enough metal for your piece, we can even add extra metal! 
Our sustainable approach to custom jewelry design and repurposing old materials is what we're most proud of at Nobles Metales. Maintain the sentiment of your old jewelry pieces by enjoying them in a newly customized jewelry design that you'll actually love to wear!
Conclusion
If you've ever dreamt of having your own customized jewelry piece, we hope that we've at least partially convinced you to take the leap! Although you won't get that instant gratification we've all become accustomed to, the wait is well worth it. Get that piece you've been holding out on, envisioning, and scouring the internet for! Repurpose the gemstones and metals from old jewelry pieces and contribute to sustainable jewelry making. With our customized jewelry designs, you can maintain the sentiment behind your heirloom jewelry pieces by repurposing them into something you'll love to wear. 
If you're interested in learning more about the team and our custom jewelry design process, feel free to contact us to learn more. Or, if you're ready to pull the trigger and put on your design hat, you can book a consultation with our experts here.