Login
Log in if you have an account
Dont have an account? Register

Discover Our Custom Made Jewelry Designs
At Nobles Metales, we're most passionate about working with our clients to design custom made jewelry pieces. At our studio in Marietta Georgia, we design bespoke jewelry pieces that resonate with our client's personal styles. Each piece is designed and made by our in-house jeweler, Andres Cardenas.
When it comes to jewelry, we understand that it is deeply personal and held near at all times. If you've ever dreamt of a bespoke piece of jewelry, or something sentimental to mark an important success, Nobles Metales is here to bring that dream jewelry piece to reality.
Our goal at Noles Metales is to take the stress out of the custom made jewelry design process. Designing a custom piece should be exciting! That's why, we've created a simplified three-step customization process to ensure you leave with a piece you love.
Our Three-Step Custom Made Jewelry Design Process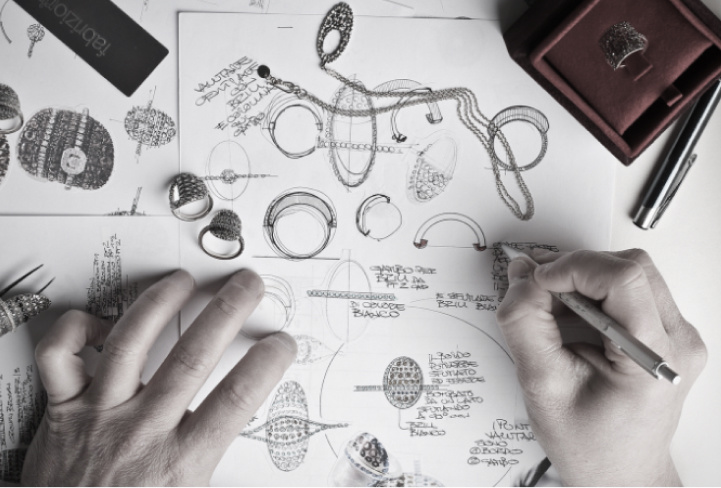 CONSULTATION
Our custom jewelry design process begins with a 30 minute consultation. During our consultation, we will discuss design ideas, budget, and completion time.
Before your consultation, we recommend taking some time to research both gemstones and metals. Here at Nobles Metales, we love nothing more than sourcing rare and unique gemstones for your custom pieces. So, we encourage you to do some research and bring inspiration pictures to your consultation to help us understand your vision!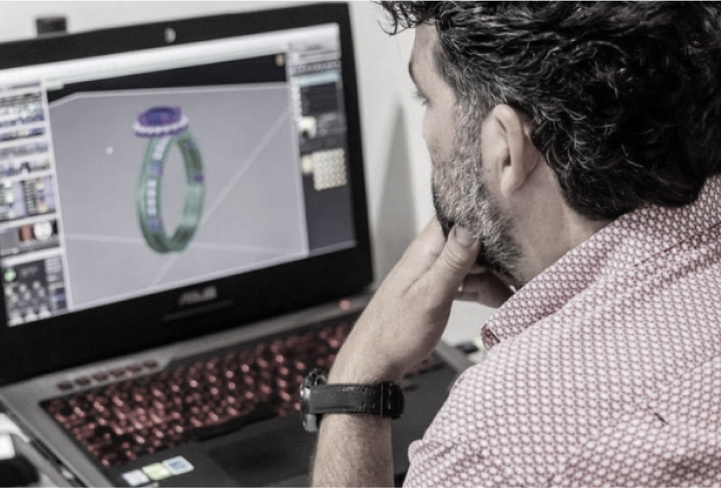 PRODUCTION
Next, your custom design will enter production, where our jeweler Andres Cardenas, works his magic!
Our production process involves using state-of-the-art technology, as well as expertly sourced stones.
Sustainability is important to us at Nobles Metales. That's why all our metals are either recycled or purchased from reputable sources that do not engage in mining. Repurposing and upcycling our client's gold is one way that we contribute to sustainable jewelry making. So, if you have an heirloom piece in your collection that doesn't quite match your style, we're happy to upcycle it for you into something you will love and wear!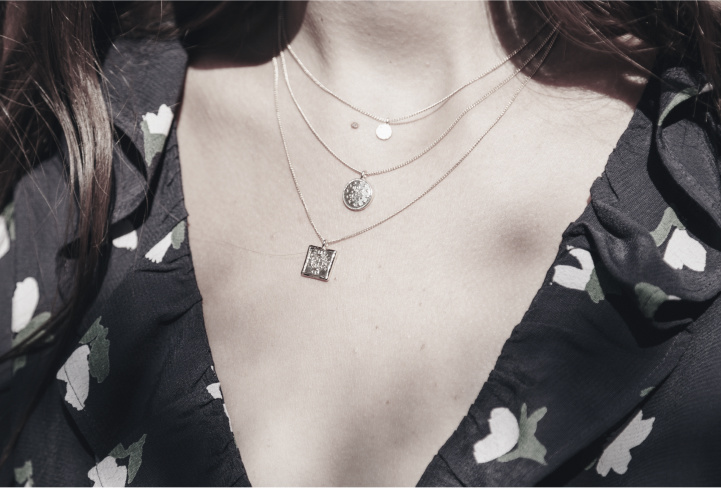 DELIVERY
Once your custom made jewelry piece is complete, it is ready to be picked up!
In general, our made-to-order custom made jewelry designs take about 3 to 4 weeks to produce. This does not include shipping times! However, we do offer expedited options, so if you're in a rush let us know.
Though we're sure you will love your custom Nobles Metales piece, we want to make sure you're completely satisfied! Because it is genuinely important to us that we design the dream piece you envisioned. If you aren't quite happy or you have concerns, please let us know!
That's it! We hope you love your custom made jewelry from Nobles Metales!