Login
Log in if you have an account
Dont have an account? Register
Breaking the Mold: Unique Engagement Rings for Rule-Breaking Love
27 Oct 2023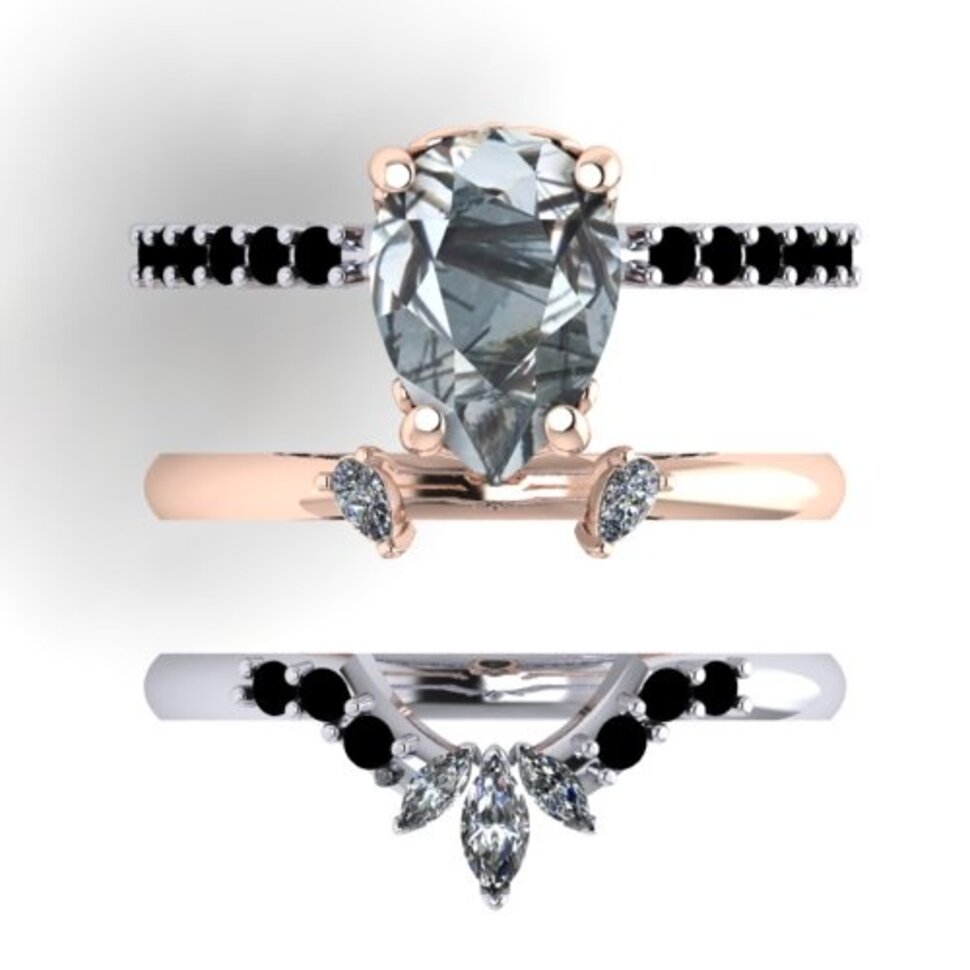 So, you've finally found "the one?" 
Finding your person is a feeling that's hard to describe. You might say you're smitten, excited, secure, or happy. It's a feeling that's challenging to describe until you've actually found it. And, what does finding "the one" entail? Shopping for an engagement ring of course!
Now, browsing the shops, scrolling through Pinterest, and exploring online catalogues can be fun and exciting, and it's even a great way to get inspired! However, if you're looking for something original, you might want to consider a custom engagement ring! When shopping for an engagement ring, you want it to reflect the precious nuances of your love. Carefully choosing an independent jeweler that cares about your vision is the best way to reflect that feeling of having found "the one." 
At Nobles Metales, we live and breathe customization! And, non traditional engagement rings are what we do best. No concept is too outlandish for our team. In today's blog post we'll be discussing unique engagement rings by showcasing some of the custom rings we've designed alongside our creative clients. So, if you've been thinking about designing your own custom engagement ring that breaks the mold of what one would consider "traditional," this is the blog post for you!
Three Stone Engagement Ring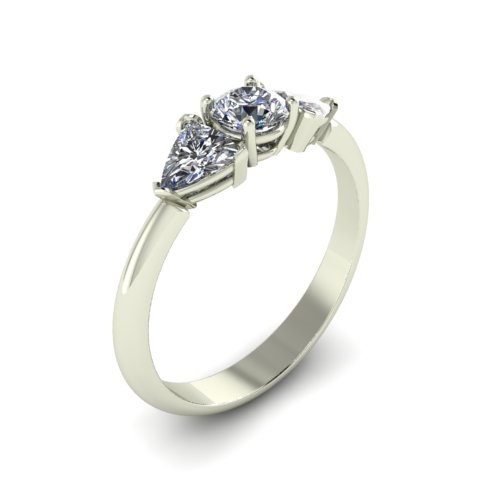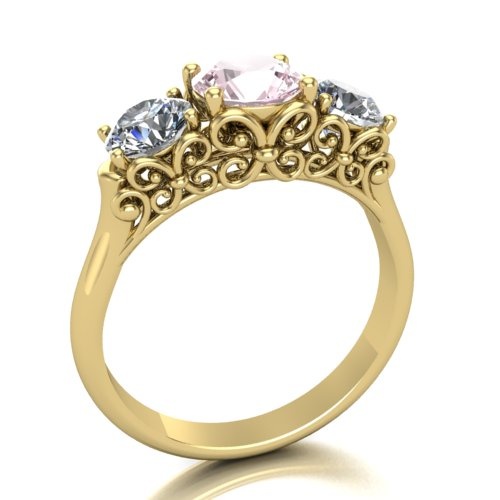 Three stone engagement rings are a unique choice, despite having been around since the Georgian Era (1830-1837). While these rings were traditionally quite popular, they became less pervasive as trends shifted towards solitaire engagement rings with a simple halo. Cost is another factor that led to the decline in popularity of the three stone engagement rings, as the rising price of diamonds made pave designs more popular. 
Three stone engagement rings are filled with significance that makes them a sentimental and unique engagement ring choice. The three stones are said to symbolize the past, present, and future of the relationship. What we like about this meaning is that it's entirely open to interpretation.
The iconic three stone engagement ring is having a serious revival and we're ready to reimagine it here at Nobles Metales! By combining different shaped stones, gemstones, and even different metals, we can create one-of-a-kind engagement rings that rethink the standard three stone engagement ring. The rings above illustrate computer aided design (CAD) images of custom engagement rings designed for our creative clients. 
Unique Wedding Rings Sets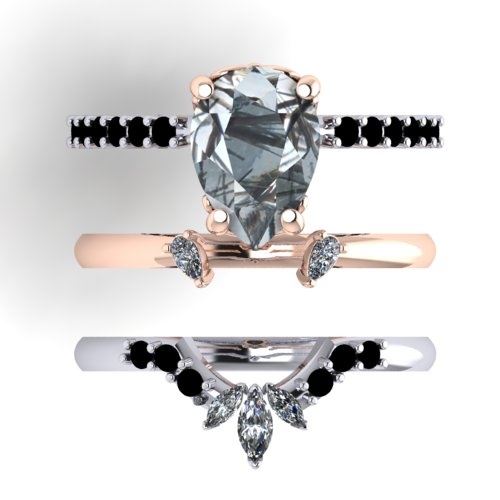 Custom wedding ring sets open up a world of opportunities! Imagine having an engagement ring that nestles into place next to your wedding band working in perfect harmony. Unique wedding ring sets like the one above encapsulate everything we love about custom jewelry design here at Nobles Metales. Combining metals, mixing stones, and intentionally pairing bands together to create a true work of art. 
What we love about this unique wedding ring set is how personalized it is to its wearer. From the rutilated pear gemstone to the black diamonds, we can start to imagine what kind of woman would wear this ring. She is cool, she owns a killer biker jacket, she is a yogi, and she loves fiercely. It's non traditional engagement rings like this that break boundaries and reimagine how we view engagement rings!
Another unique element of wedding ring sets is that they can include several elements. Some sets are comprised of just the engagement ring and the wedding band, while others include a third element that is given on the 5th or 10th wedding anniversary or after the birth of the couples first child.
Diamond Engagement Rings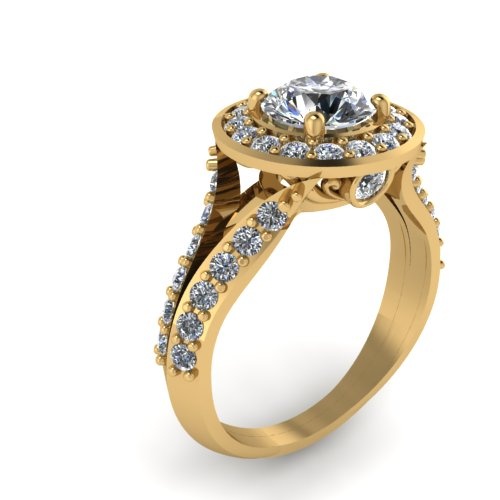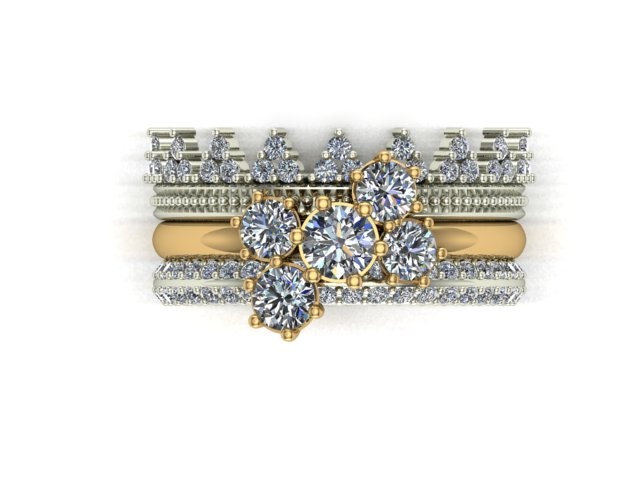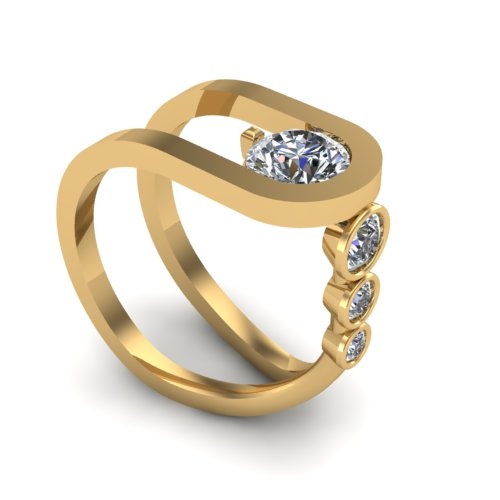 Who ever said diamond engagement rings are boring never saw a CAD from Nobles Metales! Forget the cookie cutter rings that are typically associated with diamond engagement rings. When you customize your diamond engagement ring, you can make it whatever you want! 
Above are a few examples of diamond engagement rings we've designed for our clients here at Nobles Metales. From elevated solitaires with a halo to stacked bands that make up a celestial pattern with a crown atop, the possibilities are endless. And, customized diamond engagement rings are also a great way to add a layer of symbolism and personalization to your engagement ring.
One of the most historically unique engagement rings is the ring Prince Albert used to propose to Queen Victoria. The ring depicted an image of a snake and was meant to symbolize eternal love. While Queen Victoria's  snake engagement ring was set with emeralds, there's no reason it couldn't be re-created with diamonds. Non traditional engagement rings that are symbolic like the one Prince Albert gave to Queen Victoria are among our favorites here at Nobles Metales. We truly mean it when we say no idea is too wild!
Emerald Engagement Rings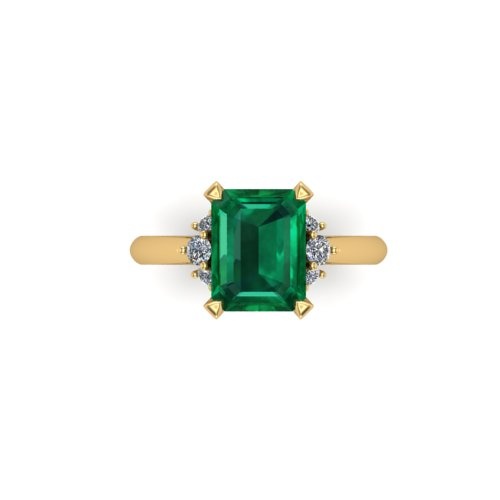 We couldn't write a blog post about engagement rings without mentioning emeralds! While emeralds have become increasingly popular in recent years, they're still a unique engagement ring choice due to the fact that they deviate from the traditional diamond usually seen in engagement rings. As popular celebrities like Megan Fox have put emerald engagement rings on everyone's radar, many have started to rethink and reimagine their future engagement ring design.
Emerald engagement rings can take on many shapes and sizes, meaning there is a lot of room for customization. When set in yellow gold, they exude an art deco vibe that's classy, timeless, and truly unique! 
Conclusion
Engagement rings can take on just about any form. And, in today's world, there are no rules! No rules in love and certainly no rule when it comes to engagement rings. As non traditional engagement rings become more popular, we invite you to be bold and daring and to customize a ring that exudes your true self. Say goodbye to cookie cutter engagement rings and discover the beauty of customizing a piece that was made just for you!
We hope that this blog post has inspired you to think more deeply about your future engagement ring. Whether it's designing a piece that possesses symbolism that's significant to both you and your partner or designing a piece that feels one-of-a-kind, our team is here to bring our dream ring to reality!
Set your imagination free, take inspiration from our CAD images, and reach out to our team of experts if you're interested in designing a custom engagement ring with us!